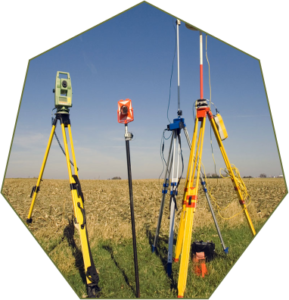 Davson & Ward is one of the largest and oldest firms of Quantity Surveyors which has operated continuously in East Africa since 1948.  During this period the firm has maintained offices and worked in all the territories comprising the region.  The main office has always been in Nairobi where the total number of full time staff is currently 16 – 2 Partners, 2 associates, 4 qualified assistants, 2 technicians, 1 computer programmer and 6 clerical assistants and junior staff.
The East African offices are autonomous but have close technical and historical links with associated offices in Australia.  In recent years a successful association was developed with the major London practice of Crosher & James with whom a joint venture was formed for a prestigious United Nations contract in Addis Ababa.  The resources and experience of our associated Partners in Australia and the U.K. can be utilized if required.
Both partners are Kenyan, one with 41 years experience and the other, with 33 years experience in Kenya and East Africa.  The partners are members of both the Architectural Association of Kenya and Institute of Quantity Surveyors of Kenya and registered to practice in Kenya as Quantity Surveyors under the Architects and Quantity Surveyors ordinance, 1933.   All partnership experience in East African has been with Davson & Ward.
Major Clients have included the United Nations, IBRD (World Bank), the Governments of Kenya, Uganda, Mauritius, USA and UK, parastatal bodies throughout East Africa, and many international and local institutions and financial organizations.
The partnership and staff structure has always been stable and considerable emphasis is placed on continuity of employment and of personnel throughout projects. Most of our assistants have worked for Davson & Ward in Nairobi since graduation and all are closely supervised to guarantee competence and consistency.
Services offered by Davson & Ward include  feasibility studies, budgetary advice, cost comparisons and cost planning, advice on contract and tender procedures, pre-contract tender documentation and Bills of Quantities, tender analysis, negotiation with Contractors, cash flow projections, cost control during construction and periodic financial statements, valuation of work in progress, settlement of final accounts with Contractors and Sub-Contractors.  We also offer construction and project management services, expert witness, arbitration and other alternative dispute resolution services, technical and forensic audit services.
Most work is carried out on computers, managed by a qualified computer programmer.   Secretarial work, bending schedules, valuations, fluctuations, financial appraisals, cash flows, cost records etc. are fully computerized, often with our own programs.
The firm is proud of its reputation for professional competence and integrity.
The maximum value of projects in the Nairobi office at any one time during the last ten years has been about USD 81,000 and the total value of projects dealt with by the office during the same period has been about USD 200,000.